Regular price
Sale price
£39.99 GBP
Unit price
per
Sale
Sold out
Steven Yeun Cardboard Cutout - Height: 177cm
Elevate your celebrations and decor with the presence of the beloved Steven Yeun. Standing at a height of 177cm, this Lifesize Cardboard Cutout is a wonderful addition to your home, birthdays, parties, and events.
🤩 Astonishingly High Quality Celebrity Star: Immerse yourself in the world of celebrity with our meticulously designed Steven Yeun Cardboard Cutout. Whether you're a devoted fan or just looking to add flair to your events, this standee is sure to capture your attention.
🌠 Exquisite Design for Realistic Charm: Crafted by Star Cutouts, this cardboard standee captures the essence of Steven Yeun with remarkable detail. The stunning print and vibrant, lifelike image are bound to light up the faces of your guests and admirers.
💯 Elevate Your Decor with Elegance: Whether it's enhancing your personal space or enriching a festive occasion, this Lifesize Cardboard Cutout exudes elegance and charisma. Its presence is an embodiment of excellence and creativity.
✨ A Conversation Starter for Every Season: The Steven Yeun Cardboard Cutout is not just a decorative piece; it's a conversation starter. Assembling it is a breeze, instantly transforming the atmosphere of any gathering.
♻ Our Commitment to Sustainability: We take pride in being a responsible manufacturer, prioritizing sustainability. Our Cardboard Cutouts meet the highest industry standards and are fully recyclable. Our paper pulp is sourced from sustainable sources, reflecting our dedication to the environment.
🌠 An Ever-Evolving Collection: Our commitment to quality means that our Cardboard Celebrity Cutouts are consistently updated, ensuring you always have access to the finest-quality printed images.
Fun Fact: Steven Yeun gained widespread fame for his portrayal of Glenn Rhee in the acclaimed television series "The Walking Dead." He has since ventured into various film and television projects, solidifying his status as a versatile actor.
Experience the presence of Steven Yeun in a lifelike cardboard standee that adds a touch of glamour and charm to any occasion. From personal celebrations to event decorations, this Lifesize Cardboard Cutout is your gateway to celebrating in style with a beloved celebrity.
Free Shipping Available

Free Shipping Available

Next Day Delivery Available
Care Instructions

Keep Dry

To Keep Print As Beautiful as Possible Keep Out Of Direct Sun Light.
Materials

FSC Approved Card

Recyclable

Sturdy Flute
Share
View full details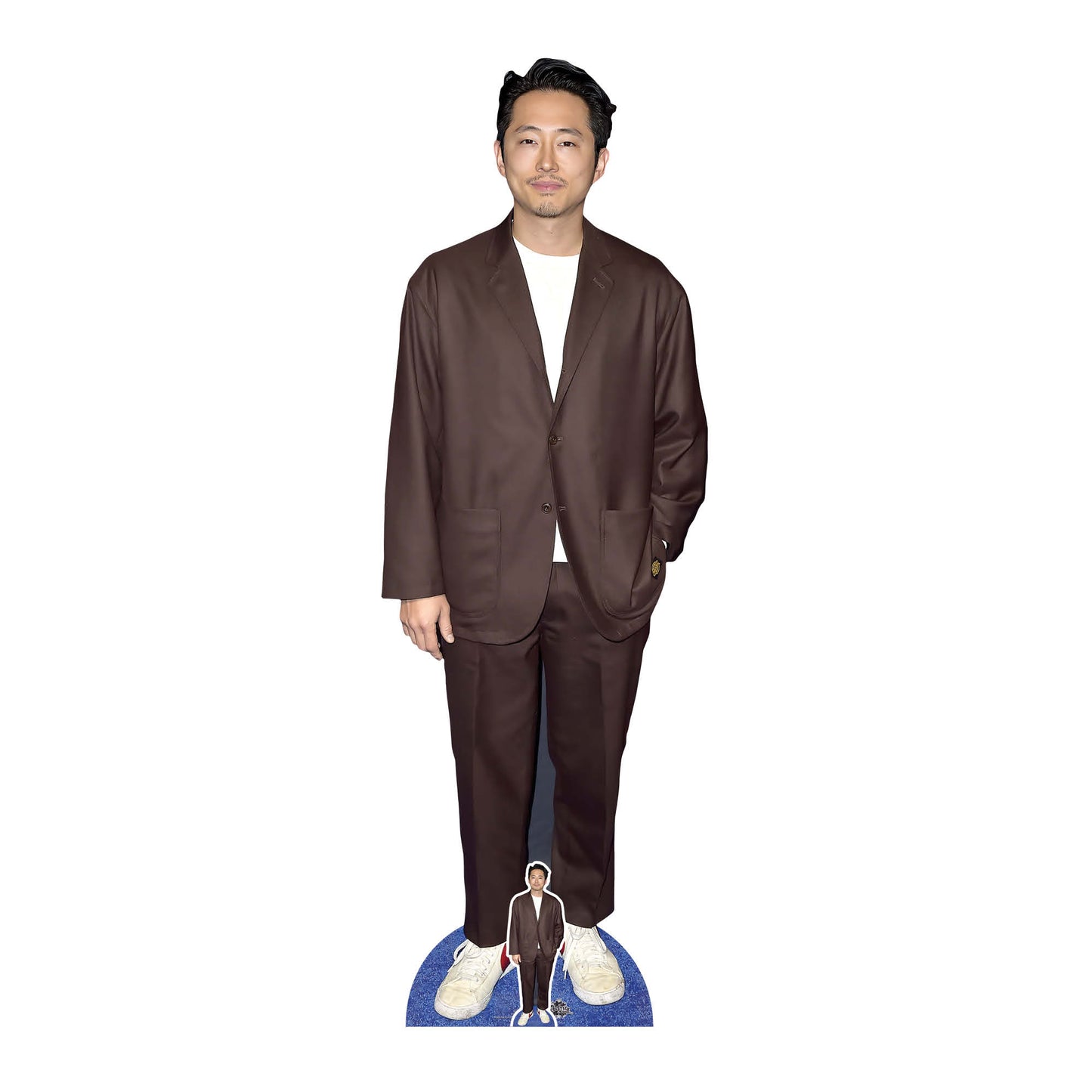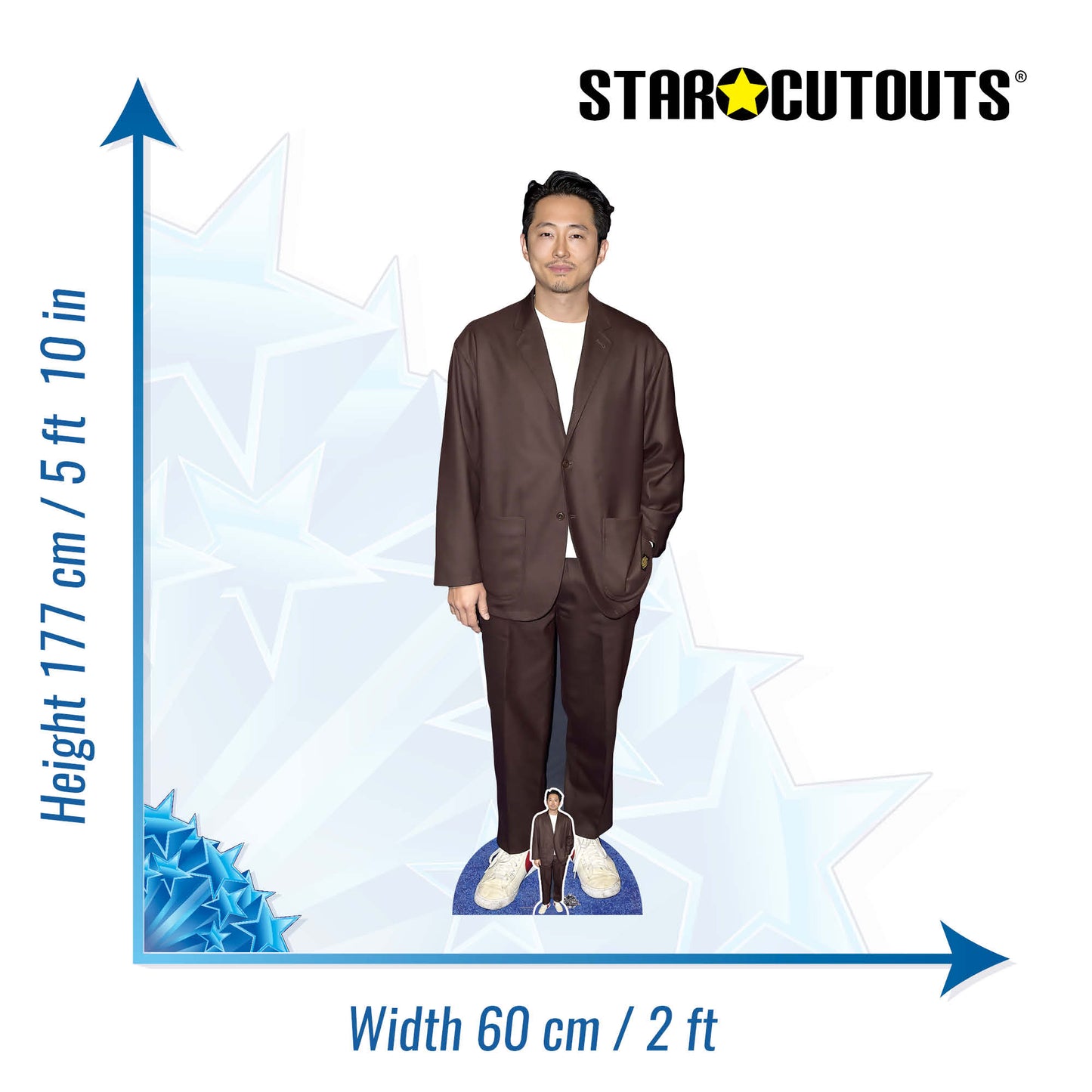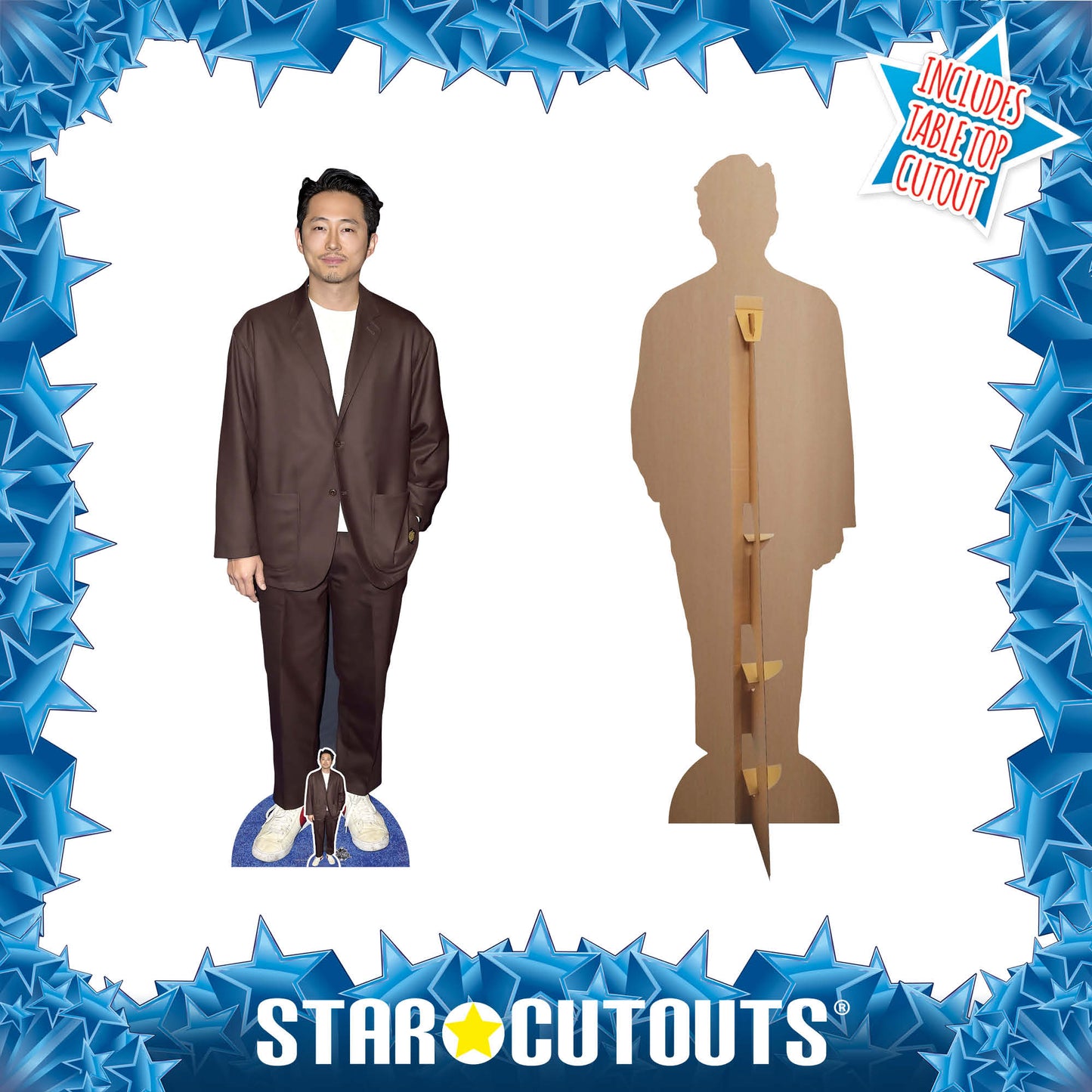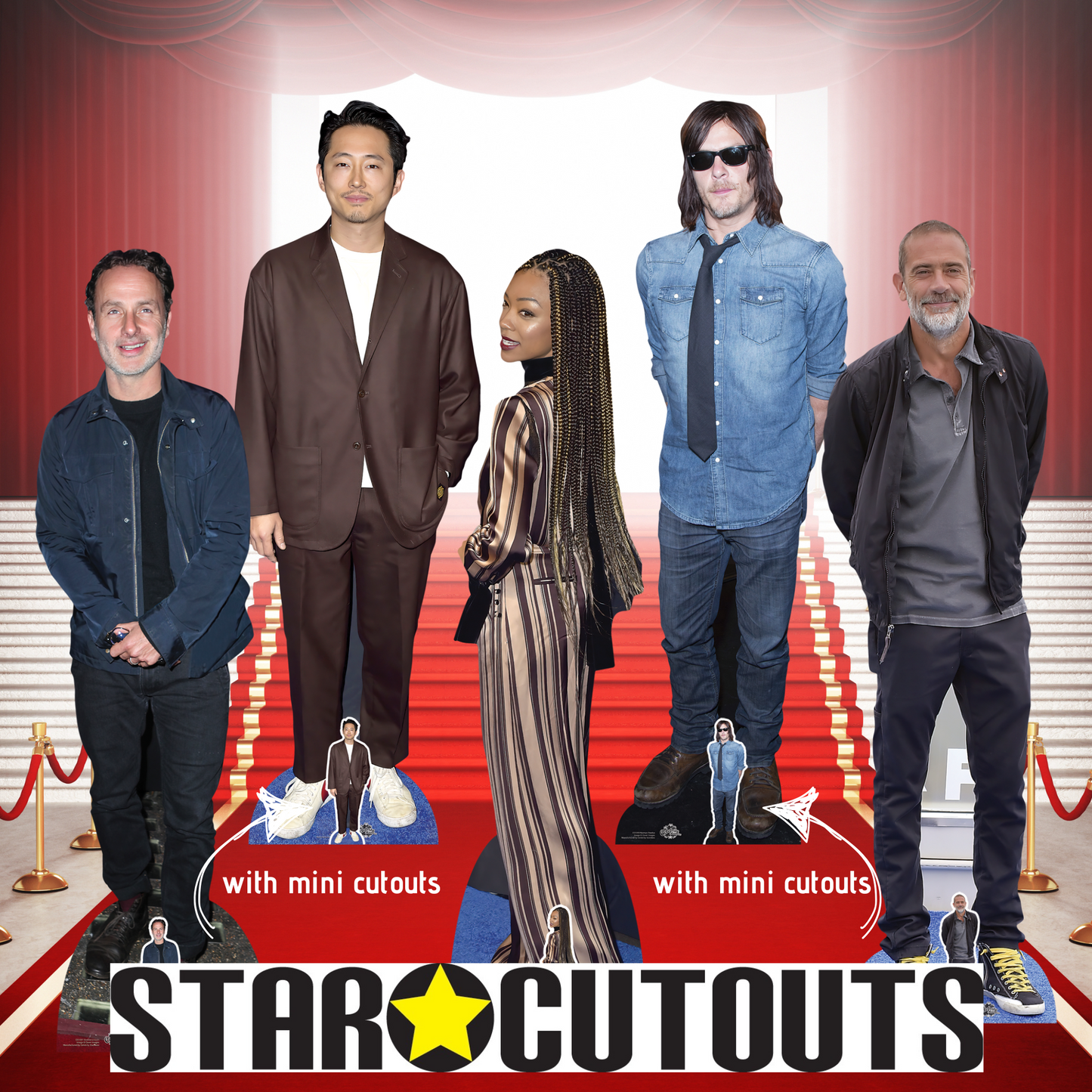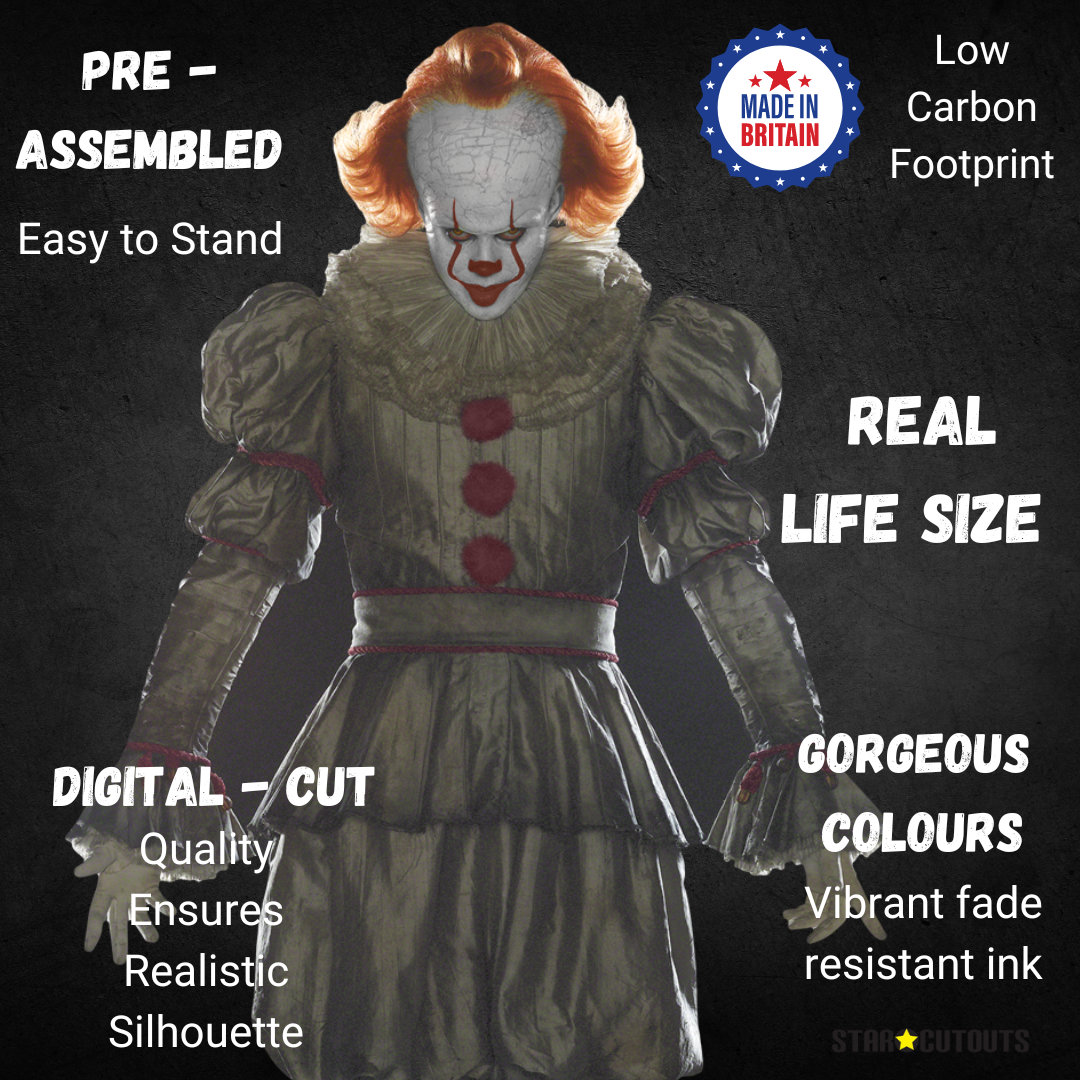 Pennywise Cardboard Cutout
Calling all horror enthusiasts! Bring the spine-chilling magic of Pennywise into your home with a lifelike cardboard cutout. Bill Skasgard's portrayal of this iconic character will make your Halloween decor stand out from the rest. Don't be surprised if your friends ask to borrow it for their own scare-worthy soiree!
Shop Now
Related Blog posts
How do you have the easiest spookiest Halloween festival? How do to do horror in style and thrill the fan in your life? This is made easy with these lifesize...

How do you have the easiest spookiest Halloween festival? How do to do horror in style and thrill the fan in your life? This is made easy with these lifesize...